So if you've read any of our concealer blogs, took part in our recent poll or have already read the concealer application page, you'll know that we strongly believe that there is no one rule to applying make up and that we think it's down to you whether you apply concealer or foundation first.
Foundation can be used on its own for an all over the face lighter coverage or with other War Paint products like our Concealer, Bronzer and Anti-Shine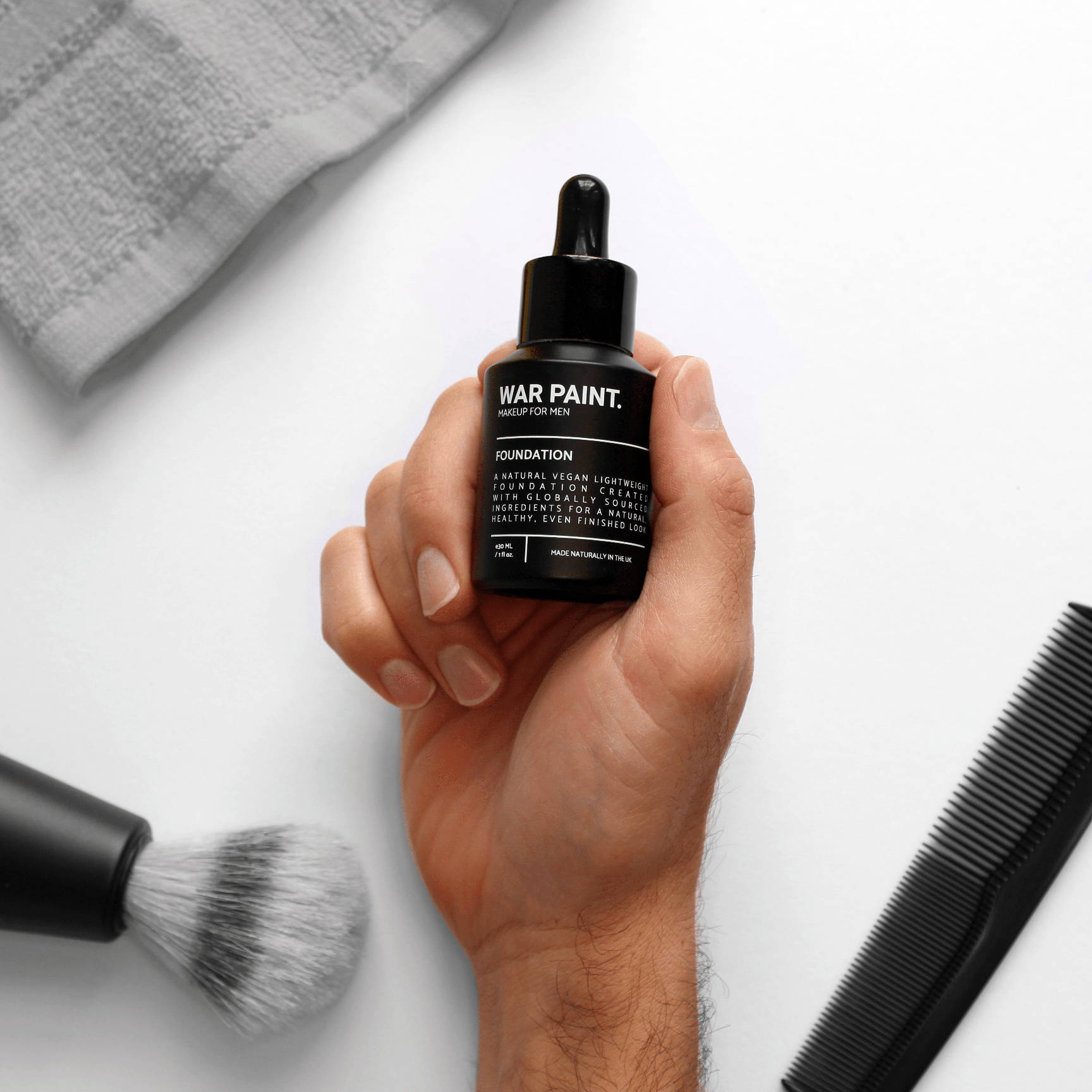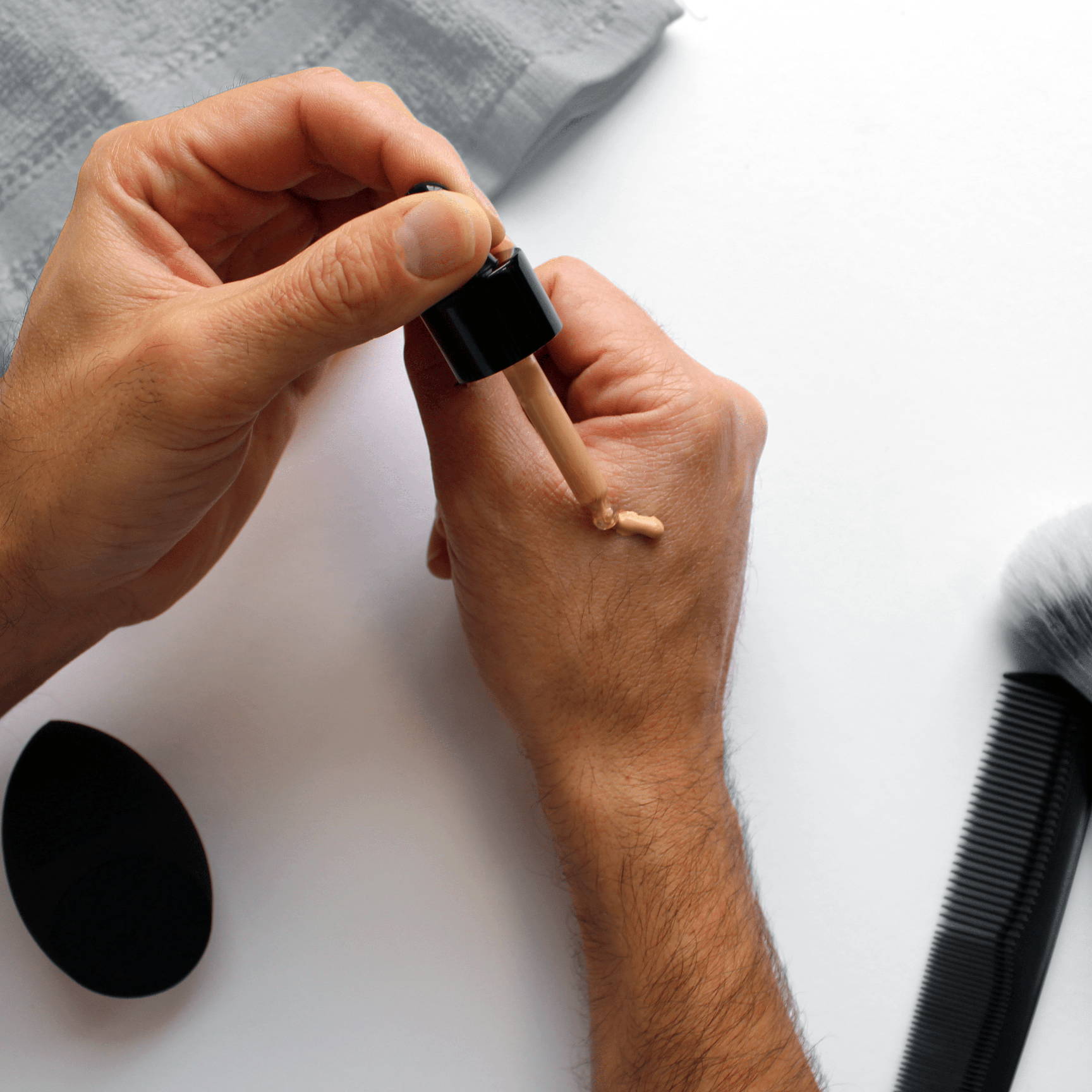 Our foundation has a dropper top. So there's two ways you can initially apply the foundation to your face.
1. Use the dropper to dot foundation on your face. If you're comfortable doing this at first, use the dropper to put foundation on the back of your hand and dab it on using your finger.
Dab/blending technique: Always use the 'dab technique' to blend foundation.
If you want to use your finger to dab, do it. We use our ring finger but again, not gospel. Repeated light taps will blend the concealer.
Alternatively, you can use our face sponge: Dampen the sponge, make sure it's not dripping wet though or you'll end up looking like a drowned clown. Using the above same technique as your finger application, repeatedly dab and blend the foundation for an all over coverage.